Votes are now closed. You can still discover Cat lovers' stories
¡Conoce a nuestros finalistas!
¡Echa un vistazo a los vídeos de nuestros finalistas de España! Gracias a todos los Cat Lovers que llegaron a esta etapa y nos enviaron sus vídeos, nuestro jurado ahora está viendo las historias de toda Europa y tratando de elegir un ganador: ¡será una decisión muy difícil!
Categoría Cat Parent: Tina
Categoría Cat Parent: Rolo, Bastya y Lennon
Categoría Cat Parent: Lia
Categoría Profesional Felino: Newman
Categoría Profesional Felino: Gordita, Olivia, Lilo y Stitch
Categoría Profesional Felino: Isis y Osiris
¡FELIWAY cumple 25 años y queremos celebrarlo contigo!
Cuéntanos la historia de amor y esos momentos felices que vives con tu gato.
Los premios FELIWAY 25 Aniversario premiarán las Historias Felices más votadas por los Cat Lovers.
Las 10 historias con más votos recibirán un PACK de regalos FELIWAY y pasarán a la ronda final. Un jurado internacional elegirá al ganador.
¡El ganador de la categoría Cat Parents de España ganará FELIWAY Optimum por un año!
Además, optará al premio internacional de 2.500€ con los ganadores de otros países.
¡El ganador de la categoría Profesionales Felinos de España ganará una beca de Certificación FEAR FREE*!
Además, optará al premio internacional de 2 horas de asesoría personalizada con un experto en Medicina Felina.
¡Participar es muy fácil!
*O beca de formación valorada en 200€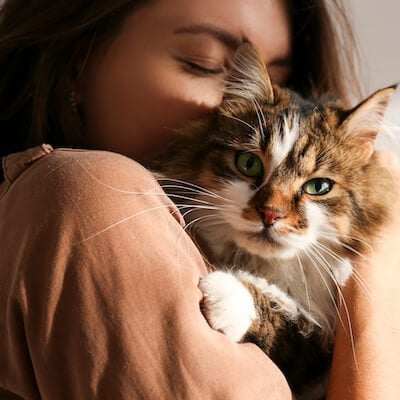 Para Cat Parents
Tu gato y tú... una historia llena de amor y felicidad. Cuéntanos cómo es la relación con tu compañero felino y los secretos para tener una vida Felices Juntos.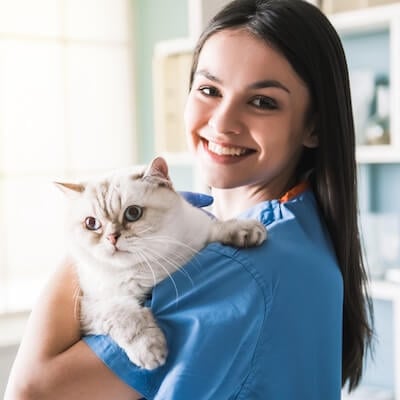 Para Profesionales Felinos
Los gatos necesitan el cuidado de profesionales: veterinarios, auxiliares técnicos veterinarios o colaboradores de protectoras.
Cuéntanos cómo ayudas al bienestar de los gatos en tu actividad profesional. ¿Recuerdas alguna anécdota en la que FELIWAY os ayudó?
Love you to the moon and back
Hola! Mi nombre es Gru, soy un gatito pelirrojo de 8 años super glotón. Fui rescatado de la calle por una protectora y meses después mi mami Marta me adoptó y me fui a vivir con ella y mi hermano Jazz. Somos una familia súper feliz pero últimamente mami llora mucho, la escucho hablar de mi y algo de un cáncer y me llevan mucho al veterinario pero soy tan bueno que me dejo hacer de todo con tal de estar lo máximo posible con mami porque dice que no puede vivir sin mi. Dice que soy su bebé y siempre dormimos abrazados... La verdad que creo que soy el gatito con más suerte del mundo aunque es mami la que piensa que es ella la afortunada.
¿Te gusta ésta foto? ¡Compártela!