Votes are now closed. You can still discover Cat lovers' stories
Meet the finalists!
Take a look at the video entries from our UK finalists! Thank you to all the cat parents who got through to this stage and sent us their videos, our jury is now watching all of the submissions from across Europe and trying to pick a winner - it's going to be a very hard decision!
CAT PARENT FINALIST - Cat Alan
CAT PARENT FINALIST - Cat Ronnie
CAT PARENT FINALIST - Cat Hugh
CAT PROFESSIONAL FINALIST - Vet Nurse Maria
For FELIWAY 25th Anniversary, Let's celebrate together all cat lovers' stories.
FELIWAY 25 Award will reward the Happy Cat stories selected by cat lovers and a jury to win great prizes.
It's fast and easy to compete for the FELIWAY 25 Award!
What can you win?
Cat Parent Category:
The winner will receive a
year's supply of FELIWAY Optimum
A one-to-one Virtual Cat Behaviourist session
PLUS a £100 Pets at Home Voucher.
In addition, you will be eligible for the £2,000 international prize with winners from other countries.
Cat Professionals Category:
The winner of the Cat Professional category will win a year's supply of FELIWAY Optimum for either in-practice or personal at home use
PLUS a £200 voucher for a retailer of their choice.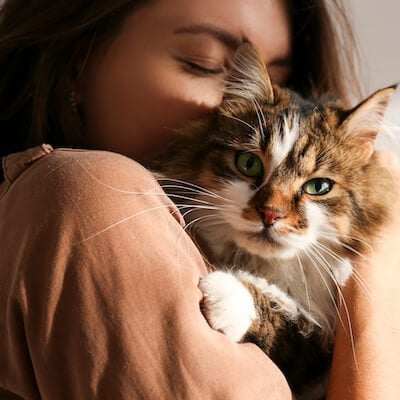 For cat parents
You and your cat…a loving and happy story. Tell us about your relationship. What have you done to improve your cat's life? Share what you do to live Happy Together.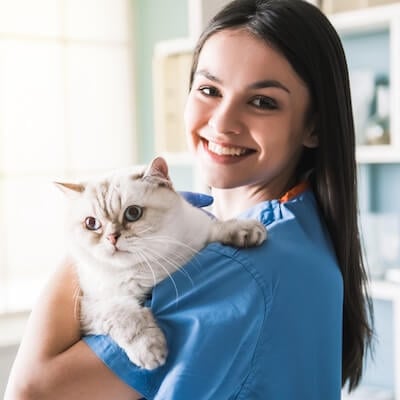 For cat professionals
Cats need caring Cat Professionals: veterinarians, clinic team members, cat carers in shelters. Tell us how you reduce feline stress in your clinic? Or about the cat that sticks in your mind that FELIWAY helped? Or the ways you improve the wellbeing of cats in your shelter?
Unwanted, Unloved and Unique..
I've never owned a cat before, until Alan decided he will own me. He was an unhappy feline. He spent all his time outside 24 hours a day in all weathers, even covered in snow. He would sit on top of dustbins, hide under cars & was always licking & over grooming. He would hiss and try to bite at times but very gradually he let me stroke him and talk gently to him. He started to follow me home. He would sit outside our french doors staring in. I gave in to him and fed him, put a roof over his head and had to have him checked out at the PDSA. His fur was thin with bald patches, he was always hungry and had fighting injuries, some turning infected. He had a large abscess on his head which was infected and bleeding. We used the christmas decorations tub to transport him to the PDSA. The staff couldn't do enough to help us. We bought a cat carrier off them, which we tried to put him in after treatment but not knowing how it worked the whole carrier fell apart and a dazed cat wobbled off!. He eventually made a full recovery, but learning how to medicate him was another bridge to cross. He is still abit distrusting and will still hiss and bite at times. He runs off at the slightest loud sound or noise, he hates carrier bags, boxes, remote controls, children and closed doors. He now purrs, plays again, meows to talk to us, curls up on the settee, and has worked his way into both our lives. He is one clever cat.
Love this photo?
Share it!