Votes are now closed. You can still discover Cat lovers' stories
Meet the finalists!
Take a look at the video entries from our UK finalists! Thank you to all the cat parents who got through to this stage and sent us their videos, our jury is now watching all of the submissions from across Europe and trying to pick a winner - it's going to be a very hard decision!
CAT PARENT FINALIST - Cat Alan
CAT PARENT FINALIST - Cat Ronnie
CAT PARENT FINALIST - Cat Hugh
CAT PROFESSIONAL FINALIST - Vet Nurse Maria
For FELIWAY 25th Anniversary, Let's celebrate together all cat lovers' stories.
FELIWAY 25 Award will reward the Happy Cat stories selected by cat lovers and a jury to win great prizes.
It's fast and easy to compete for the FELIWAY 25 Award!
What can you win?
Cat Parent Category:
The winner will receive a
year's supply of FELIWAY Optimum
A one-to-one Virtual Cat Behaviourist session
PLUS a £100 Pets at Home Voucher.
In addition, you will be eligible for the £2,000 international prize with winners from other countries.
Cat Professionals Category:
The winner of the Cat Professional category will win a year's supply of FELIWAY Optimum for either in-practice or personal at home use
PLUS a £200 voucher for a retailer of their choice.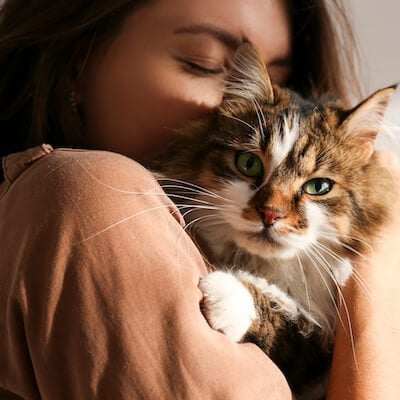 For cat parents
You and your cat…a loving and happy story. Tell us about your relationship. What have you done to improve your cat's life? Share what you do to live Happy Together.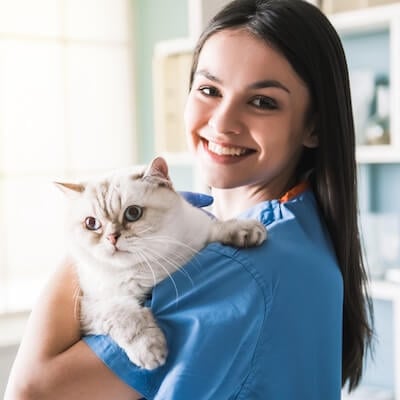 For cat professionals
Cats need caring Cat Professionals: veterinarians, clinic team members, cat carers in shelters. Tell us how you reduce feline stress in your clinic? Or about the cat that sticks in your mind that FELIWAY helped? Or the ways you improve the wellbeing of cats in your shelter?
Didn't drown and loved
Millie, now 8 years old was rescued in Italy from a hessian bag thrown into a lake along with her mother and siblings in a bag. Unfortunately the others dis not survive. She was about 4 weeks old, eyes not even open. I took her in and bottle fed her until able to eat for herself. My then 7 year old Spanish rescue cat McVitie did not take to her at all and spent 3 years hissing & spitting at her. It was heartbreaking to see her try so hard to cuddle up to him only for him to completely dismiss her with a swipe of a paw and a swearing hiss. We were at the end of our tether and finally tried Feliway and within 2 weeks they were best friends and are now inseparable. When the Feliway ran out, we didn't replace it but Mack reverted to being a Feline monster and so back to Feliway. We have one on the go all the time. We just love watching them play and scrap together and McVitie is so protective of her and even shares his food with her. They both travel with us in our touring caravan and enjoy exploring new places together. Mille follows Mack everywhere and they even play hide and seek together. Thanks to Feliway friends forever x
Love this photo?
Share it!