Votes are now closed. You can still discover Cat lovers' stories
Meet the finalists!
Take a look at the video entries from our UK finalists! Thank you to all the cat parents who got through to this stage and sent us their videos, our jury is now watching all of the submissions from across Europe and trying to pick a winner - it's going to be a very hard decision!
CAT PARENT FINALIST - Cat Alan
CAT PARENT FINALIST - Cat Ronnie
CAT PARENT FINALIST - Cat Hugh
CAT PROFESSIONAL FINALIST - Vet Nurse Maria
For FELIWAY 25th Anniversary, Let's celebrate together all cat lovers' stories.
FELIWAY 25 Award will reward the Happy Cat stories selected by cat lovers and a jury to win great prizes.
It's fast and easy to compete for the FELIWAY 25 Award!
What can you win?
Cat Parent Category:
The winner will receive a
year's supply of FELIWAY Optimum
A one-to-one Virtual Cat Behaviourist session
PLUS a £100 Pets at Home Voucher.
In addition, you will be eligible for the £2,000 international prize with winners from other countries.
Cat Professionals Category:
The winner of the Cat Professional category will win a year's supply of FELIWAY Optimum for either in-practice or personal at home use
PLUS a £200 voucher for a retailer of their choice.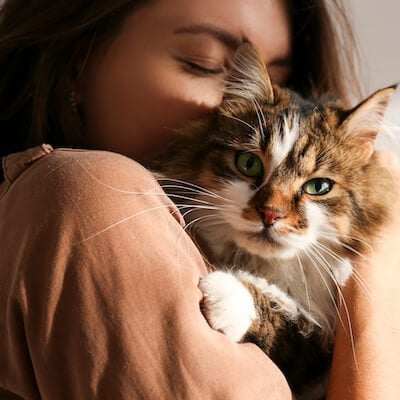 For cat parents
You and your cat…a loving and happy story. Tell us about your relationship. What have you done to improve your cat's life? Share what you do to live Happy Together.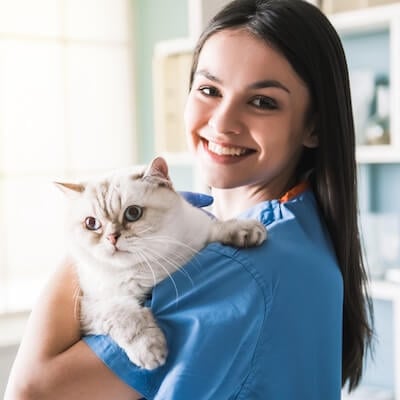 For cat professionals
Cats need caring Cat Professionals: veterinarians, clinic team members, cat carers in shelters. Tell us how you reduce feline stress in your clinic? Or about the cat that sticks in your mind that FELIWAY helped? Or the ways you improve the wellbeing of cats in your shelter?
Lost Wee Luna
Luna kept appearing at our door for days and at night's she was also going around the neighbors too, but she kept coming back to us more. We fed her and then she started to stay over night, we weren't sure how our other cat would be with her so we weren't going to keep her. As the days and nights went on we just fell in love with her more and more, but our other cat Prince and Luna didn't get on, they fought quite a bit, so we looked into rehoming her. We also got paper collars from cat protection and put posters up to see if anyone would claim her but no, because of the pandemic we were told rehoming would take quite a few months, which we thought that's okay, so as the months past, she became more and more relaxed and she got used to her new name as we didn't know her real name. The day arrived when we got a call from cat protection to say that they had a space for Luna and to bring her in, in a few days, those few days I cried,I had so many emotions going on, my partner and I had so many conversations of can we keep, we can't keep her, then we arranged to take her on a Saturday and that morning I was a mess, blubbing and crying and holding on to her and I just could not do it. I wanted her I fell in love with her, and we thought, nope how can we give her away she is now apart of the family, she still doesn't like Prince but Prince just wants to be friends, such a shame, but in time hopefully she will come around. She is our second child to us Prince being the 1st. Every time she went out and didn't come back for hours after I worried and stressed and would watch for her at times, she would run across the road outside and my heart would stop until she got across the road, I just thought I can't go on like this every time she goes out, my heart couldn't take it, so she is now an indoor cat and she is slowly getting used to it. There has been about 3 times out of 2 and a half years that she managed to escape but managed to grab her before she got too far. But yes we couldn't imagine our life without her now.
Love this photo?
Share it!