Votes are now closed. You can still discover Cat lovers' stories
Meet the finalists!
Take a look at the video entries from our UK finalists! Thank you to all the cat parents who got through to this stage and sent us their videos, our jury is now watching all of the submissions from across Europe and trying to pick a winner - it's going to be a very hard decision!
CAT PARENT FINALIST - Cat Alan
CAT PARENT FINALIST - Cat Ronnie
CAT PARENT FINALIST - Cat Hugh
CAT PROFESSIONAL FINALIST - Vet Nurse Maria
For FELIWAY 25th Anniversary, Let's celebrate together all cat lovers' stories.
FELIWAY 25 Award will reward the Happy Cat stories selected by cat lovers and a jury to win great prizes.
It's fast and easy to compete for the FELIWAY 25 Award!
What can you win?
Cat Parent Category:
The winner will receive a
year's supply of FELIWAY Optimum
A one-to-one Virtual Cat Behaviourist session
PLUS a £100 Pets at Home Voucher.
In addition, you will be eligible for the £2,000 international prize with winners from other countries.
Cat Professionals Category:
The winner of the Cat Professional category will win a year's supply of FELIWAY Optimum for either in-practice or personal at home use
PLUS a £200 voucher for a retailer of their choice.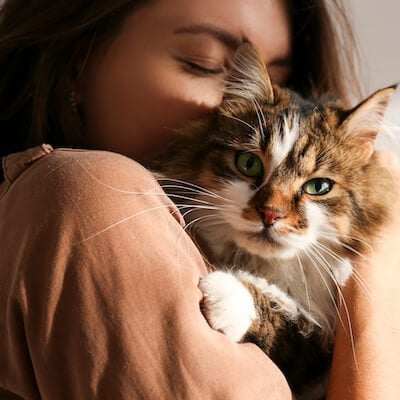 For cat parents
You and your cat…a loving and happy story. Tell us about your relationship. What have you done to improve your cat's life? Share what you do to live Happy Together.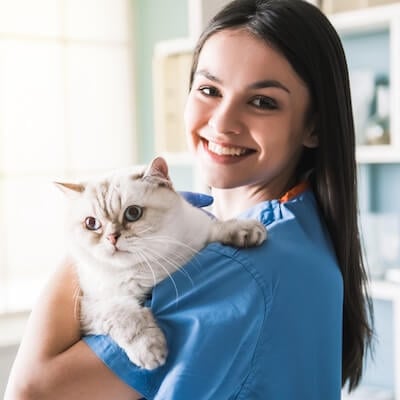 For cat professionals
Cats need caring Cat Professionals: veterinarians, clinic team members, cat carers in shelters. Tell us how you reduce feline stress in your clinic? Or about the cat that sticks in your mind that FELIWAY helped? Or the ways you improve the wellbeing of cats in your shelter?
Cat Fight
Our house here is a cottage in a small square with no cars. Our village has little traffic and is served by a single file road with a 20 mph speed limit. During nice weather we let Sona and Chaandee out into the square and they both very much like going out. We have a nice park and woodland within 50 metres so they both go exploring. However when they come in they have both started getting aggressive with each other. After two or three days they go back to normal and play and cuddle with each other. We had really nice weather and Sona was out for four days and nights. Obviously we were extremely worried but she came home no worse for wear. However the aggression is now off the scale with us having to keep them separate. This morning Sona slipped through the door and there was a huge cat fight with screaming, fur flying everywhere. We got them back apart again so all is calm. They are at separate parts of the house. They cry at each other but we darent let them mix in case of another huge fight. We don't want either to get potentially injured especially as Sona is considerably smaller (about 1.5kg). We have felway friendship plug in pheromones in each room to calm things. We are desperate to have the kittens love each other and also to let them out to enjoy the English weather. There are three other cats in the square, one of which our two chase but they get on OK with the other two.
Love this photo?
Share it!