Votes are now closed. You can still discover Cat lovers' stories
Meet the finalists!
Take a look at the video entries from our UK finalists! Thank you to all the cat parents who got through to this stage and sent us their videos, our jury is now watching all of the submissions from across Europe and trying to pick a winner - it's going to be a very hard decision!
CAT PARENT FINALIST - Cat Alan
CAT PARENT FINALIST - Cat Ronnie
CAT PARENT FINALIST - Cat Hugh
CAT PROFESSIONAL FINALIST - Vet Nurse Maria
For FELIWAY 25th Anniversary, Let's celebrate together all cat lovers' stories.
FELIWAY 25 Award will reward the Happy Cat stories selected by cat lovers and a jury to win great prizes.
It's fast and easy to compete for the FELIWAY 25 Award!
What can you win?
Cat Parent Category:
The winner will receive a
year's supply of FELIWAY Optimum
A one-to-one Virtual Cat Behaviourist session
PLUS a £100 Pets at Home Voucher.
In addition, you will be eligible for the £2,000 international prize with winners from other countries.
Cat Professionals Category:
The winner of the Cat Professional category will win a year's supply of FELIWAY Optimum for either in-practice or personal at home use
PLUS a £200 voucher for a retailer of their choice.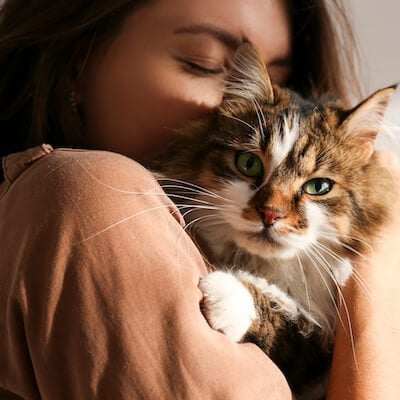 For cat parents
You and your cat…a loving and happy story. Tell us about your relationship. What have you done to improve your cat's life? Share what you do to live Happy Together.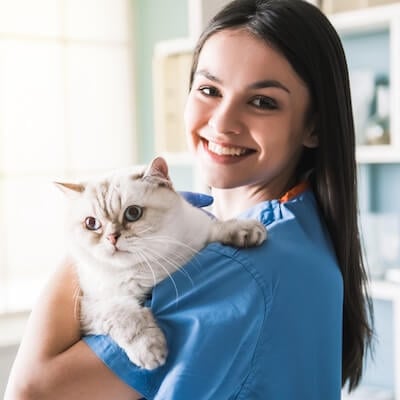 For cat professionals
Cats need caring Cat Professionals: veterinarians, clinic team members, cat carers in shelters. Tell us how you reduce feline stress in your clinic? Or about the cat that sticks in your mind that FELIWAY helped? Or the ways you improve the wellbeing of cats in your shelter?
How a cat can save your life with love
When I was thinking about writing this, it got me thinking about which cat I would choose to talk about. The truth is that they are all different, have separate personalities and stories. All are rescues and I couldn't choose just one.
Next, there's Sedge and Willow, brother and sister, both of whom have the capacity to be very naughty, Sedge in particular. Theirs is a sad story, they belonged to a woman who was a housekeeper. She got breast cancer and lost her job and her home, so the cats were fostered by Cats Protection initially, but she had to give them up. Funnily enough, I then got breast cancer the following year.
Last but not least are Victoria and Gingernut. A very dear friend of mine died last year leaving me heartbroken. He had been in hospital for around 6 weeks and a neighbour was looking after them. I decided the last thing I could do for him was to take them in. Victoria is tiny, but probably the most aggressive cat I've ever had! I call her my pocket rocket. Gingernut is very chilled out and is her daughter. There was no medical history and they were in a very sorry state when I got them – desperately thin, running with fleas etc. It's taken a while for them to settle, but we are getting there and they look like different cats now.
I have a history of severe depression and anxiety. Most recently, I was suicidal for the best part of a year and very unwell. I live alone and don't have any children. It annoys me when people refer to the cats as my children; they aren't, but they are my little family. I always get a welcome when I come home and you can imagine that four of them means a constant round of food, cuddles, play and litter trays. I wouldn't have it any other way. When I was very unwell, they were what kept me alive, because I couldn't bear to lose them, or have them have the upheaval of moving – I cared more about them than I did about myself at that point. I do still struggle, but have some coping mechanisms and I'm on quite a bit of medication, which will be for life now.
When I had the cancer (I'm all clear now), they just seemed to know. Being at home during the C19 pandemic, they have been a source of security for me and I talk to them a lot! When the panic buying happened, I was more worried about them eating than me.
I can't imagine life without them. They make my house a home and I owe them my life.
Love this photo?
Share it!