Votes are now closed. You can still discover Cat lovers' stories
Meet the finalists!
Take a look at the video entries from our UK finalists! Thank you to all the cat parents who got through to this stage and sent us their videos, our jury is now watching all of the submissions from across Europe and trying to pick a winner - it's going to be a very hard decision!
CAT PARENT FINALIST - Cat Alan
CAT PARENT FINALIST - Cat Ronnie
CAT PARENT FINALIST - Cat Hugh
CAT PROFESSIONAL FINALIST - Vet Nurse Maria
For FELIWAY 25th Anniversary, Let's celebrate together all cat lovers' stories.
FELIWAY 25 Award will reward the Happy Cat stories selected by cat lovers and a jury to win great prizes.
It's fast and easy to compete for the FELIWAY 25 Award!
What can you win?
Cat Parent Category:
The winner will receive a
year's supply of FELIWAY Optimum
A one-to-one Virtual Cat Behaviourist session
PLUS a £100 Pets at Home Voucher.
In addition, you will be eligible for the £2,000 international prize with winners from other countries.
Cat Professionals Category:
The winner of the Cat Professional category will win a year's supply of FELIWAY Optimum for either in-practice or personal at home use
PLUS a £200 voucher for a retailer of their choice.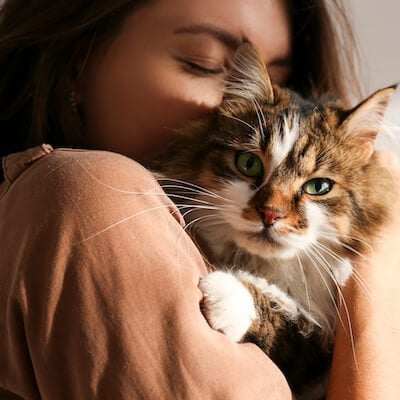 For cat parents
You and your cat…a loving and happy story. Tell us about your relationship. What have you done to improve your cat's life? Share what you do to live Happy Together.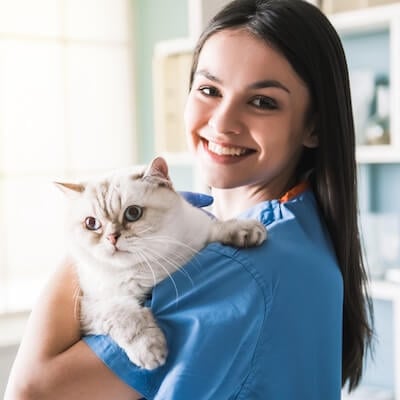 For cat professionals
Cats need caring Cat Professionals: veterinarians, clinic team members, cat carers in shelters. Tell us how you reduce feline stress in your clinic? Or about the cat that sticks in your mind that FELIWAY helped? Or the ways you improve the wellbeing of cats in your shelter?
Lockdown Leg
On the 19th of March, I came home at 3pm finding my beautiful Hugh covered in blood on my doorstep, rushed him to the vet discovering he's been shot by a high powered air rifle, shattering his front right arm, I refused to have his leg amputated the cheapest option and wanted to save his leg Hugh is not insured and the bill over £5000 I don't regret doing it. Undergoing expert surgery to rebuild his arm with a metal plate, he spent 12 weeks in a cage in my living room where I slept too with him. The vet was not convinced the fracture healed but 15 months later he leaps, jumps, runs and is a loving happy funny cat who we just adore. Because of what happened I now raise funds for a local cat rescue via my needle felt business Wulydermy Ltd with a kit called Cat Heads this has lead on to a major collaboration with the character "Simons Cat" and a whole series of kits. Its been an interesting 15 months! https://www.facebook.com/aka4paws Hughs Facebook page
Love this photo?
Share it!