Votes are now closed. You can still discover Cat lovers' stories
Meet the finalists!
Take a look at the video entries from our UK finalists! Thank you to all the cat parents who got through to this stage and sent us their videos, our jury is now watching all of the submissions from across Europe and trying to pick a winner - it's going to be a very hard decision!
CAT PARENT FINALIST - Cat Alan
CAT PARENT FINALIST - Cat Ronnie
CAT PARENT FINALIST - Cat Hugh
CAT PROFESSIONAL FINALIST - Vet Nurse Maria
For FELIWAY 25th Anniversary, Let's celebrate together all cat lovers' stories.
FELIWAY 25 Award will reward the Happy Cat stories selected by cat lovers and a jury to win great prizes.
It's fast and easy to compete for the FELIWAY 25 Award!
What can you win?
Cat Parent Category:
The winner will receive a
year's supply of FELIWAY Optimum
A one-to-one Virtual Cat Behaviourist session
PLUS a £100 Pets at Home Voucher.
In addition, you will be eligible for the £2,000 international prize with winners from other countries.
Cat Professionals Category:
The winner of the Cat Professional category will win a year's supply of FELIWAY Optimum for either in-practice or personal at home use
PLUS a £200 voucher for a retailer of their choice.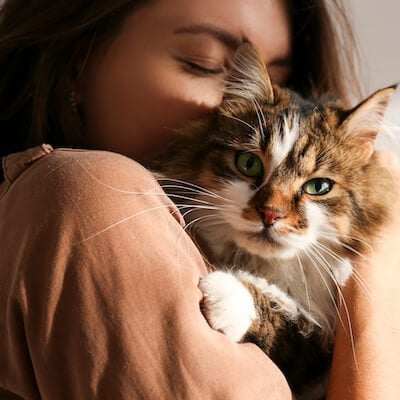 For cat parents
You and your cat…a loving and happy story. Tell us about your relationship. What have you done to improve your cat's life? Share what you do to live Happy Together.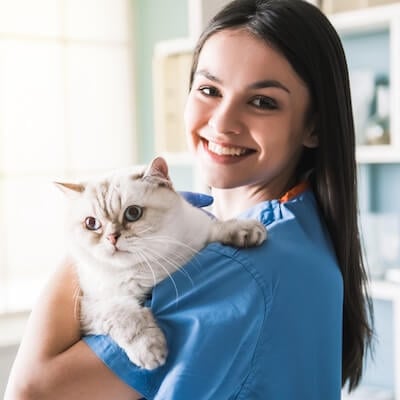 For cat professionals
Cats need caring Cat Professionals: veterinarians, clinic team members, cat carers in shelters. Tell us how you reduce feline stress in your clinic? Or about the cat that sticks in your mind that FELIWAY helped? Or the ways you improve the wellbeing of cats in your shelter?
Alfie - Best Cat Ever
We were extremely lucky to own Alfie cat from a kitten until he was 16.5 years old. He was just the best cat.....ever. We adopted him along with his brother Storm. He was originally to be called Shadow, upon our first vets visit I quickly decided he was no shadow, so re-named him Alfie.

He was absolutely full of personality, and such a bold character. The first time they both left the garden was so scary, Alfie led the way and they both walked along the top of our fence, eventually leaving the garden. As they reached the third garden there was a big cat sitting at the other end of the fence, Alfie looked....and carried on!

He was also very inquisitive which often got him into trouble, and into the vets. One evening he didn't come home until the next morning. When we opened the door relieved to see him he stood quaking on the patio, literally terrified. The vet thinks he had been running for his life, perhaps chased by a dog or a fox. It had been snowing that evening and Alfie was pure black so would have been very visible.

Every time he went to the door his ears would quiver, he loved the outdoors and especially sunshine so I bought him a lead. We would go out for walks in the garden for the next 10 years, he would love nothing better than sitting or laying in the sunshine.

Unfortunately he always suffered with what seemed like a digestive upset, it started with always needing his anal glands expressed which isn't that common in cats. He then started having the most awful diarrhea and it never really got any better, despite countless trips to the vets and trying different foods thinking it was a food intolerance. Two weeks before he passed we found out that he was highly deficient in vitamin B.
Then he just stopped eating and we had to make that awful decision no owner wants to make to put him to sleep.

We miss him dreadfully, and always will. He was simply the best cat....ever.

Storm is still with us though, he's 17 and despite having kidney disease he's doing very well.
Love this photo?
Share it!