Votes are now closed. You can still discover Cat lovers' stories
Meet the finalists!
Take a look at the video entries from our UK finalists! Thank you to all the cat parents who got through to this stage and sent us their videos, our jury is now watching all of the submissions from across Europe and trying to pick a winner - it's going to be a very hard decision!
CAT PARENT FINALIST - Cat Alan
CAT PARENT FINALIST - Cat Ronnie
CAT PARENT FINALIST - Cat Hugh
CAT PROFESSIONAL FINALIST - Vet Nurse Maria
For FELIWAY 25th Anniversary, Let's celebrate together all cat lovers' stories.
FELIWAY 25 Award will reward the Happy Cat stories selected by cat lovers and a jury to win great prizes.
It's fast and easy to compete for the FELIWAY 25 Award!
What can you win?
Cat Parent Category:
The winner will receive a
year's supply of FELIWAY Optimum
A one-to-one Virtual Cat Behaviourist session
PLUS a £100 Pets at Home Voucher.
In addition, you will be eligible for the £2,000 international prize with winners from other countries.
Cat Professionals Category:
The winner of the Cat Professional category will win a year's supply of FELIWAY Optimum for either in-practice or personal at home use
PLUS a £200 voucher for a retailer of their choice.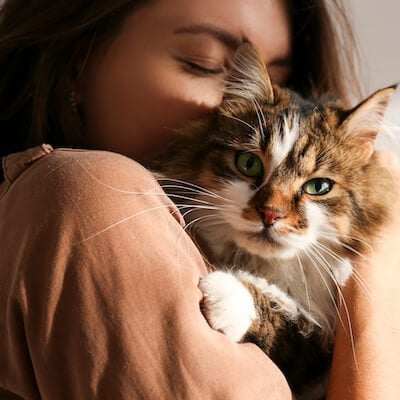 For cat parents
You and your cat…a loving and happy story. Tell us about your relationship. What have you done to improve your cat's life? Share what you do to live Happy Together.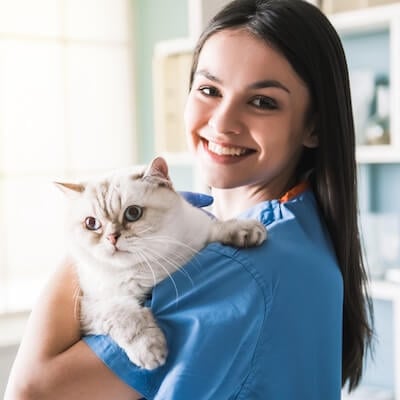 For cat professionals
Cats need caring Cat Professionals: veterinarians, clinic team members, cat carers in shelters. Tell us how you reduce feline stress in your clinic? Or about the cat that sticks in your mind that FELIWAY helped? Or the ways you improve the wellbeing of cats in your shelter?
Two is better than one
We were blessed with our two tiny terrors in October 2018 when we discovered them in cats protection care (I used to volunteer for them) they were so scared and shy bless them. It's taken 2 and a half years to get them to trust humans - I'm not surprised as the last human in their life was the one who dumped them in a cardboard box and walked away. We used feliway to help them settle especially as Caoimhe (the grey) ran under the stairs and hid for 3 days after arrival. They were so loving to each other and cuddled constantly. Then when they reached teen year (c'mon we all know what that's like right ) they started to have spats and fall out so this time we switched to feliway friends to calm them. Think it was a dominance issue as they both grew in personality. They are so different. Saoirse is the nosey one, she's now the first to jump in my shopping bag looking for dreamies. Caoimhe is the one who gives the most head bobs and rubs bless they are sooo beautiful
Love this photo?
Share it!