Votes are now closed. You can still discover Cat lovers' stories
Meet the finalists!
Take a look at the video entries from our UK finalists! Thank you to all the cat parents who got through to this stage and sent us their videos, our jury is now watching all of the submissions from across Europe and trying to pick a winner - it's going to be a very hard decision!
CAT PARENT FINALIST - Cat Alan
CAT PARENT FINALIST - Cat Ronnie
CAT PARENT FINALIST - Cat Hugh
CAT PROFESSIONAL FINALIST - Vet Nurse Maria
For FELIWAY 25th Anniversary, Let's celebrate together all cat lovers' stories.
FELIWAY 25 Award will reward the Happy Cat stories selected by cat lovers and a jury to win great prizes.
It's fast and easy to compete for the FELIWAY 25 Award!
What can you win?
Cat Parent Category:
The winner will receive a
year's supply of FELIWAY Optimum
A one-to-one Virtual Cat Behaviourist session
PLUS a £100 Pets at Home Voucher.
In addition, you will be eligible for the £2,000 international prize with winners from other countries.
Cat Professionals Category:
The winner of the Cat Professional category will win a year's supply of FELIWAY Optimum for either in-practice or personal at home use
PLUS a £200 voucher for a retailer of their choice.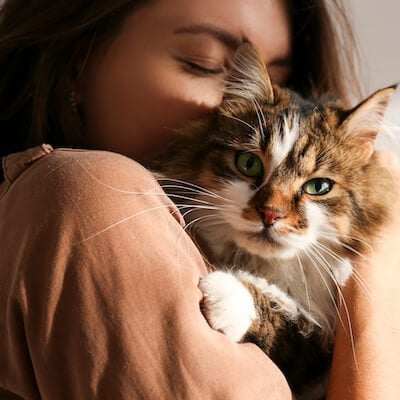 For cat parents
You and your cat…a loving and happy story. Tell us about your relationship. What have you done to improve your cat's life? Share what you do to live Happy Together.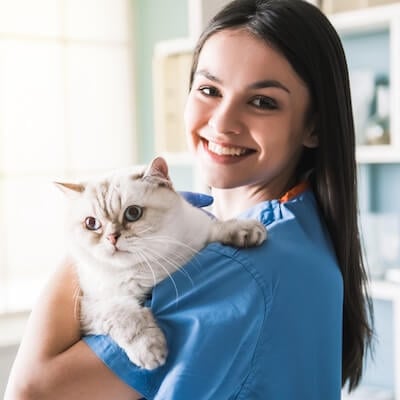 For cat professionals
Cats need caring Cat Professionals: veterinarians, clinic team members, cat carers in shelters. Tell us how you reduce feline stress in your clinic? Or about the cat that sticks in your mind that FELIWAY helped? Or the ways you improve the wellbeing of cats in your shelter?
My reason to keep going!
I got my fur baby daisy when she was 1 and she was scared and timid and would hide away 24/7. Not long after having daisy when she was walking round the flat being brave in her new surroundings I noticed she was walking funny and she would sit down and her back right leg would stick really far out and I knew something wasn't right but the day I got daisy I was told she was a health girl and had no issues. I knew it was a trip to the vets for us to see what was going on! Through finding out info from her old owner turns out daisy fell off a balcony and hurt her hips and legs and sadly now it's a chronic condition to which we manage together and it's amazing how she copes day to day she is amazing. Slowly but surely over time daisy has come to be an amazing sassy loving lady who keeps me going on my darkest days with love purrrrrs and meows. I am disabled and am in pain 24/7 an also have anxiety and depression on top when I have my worse and lowest days daisy won't leave my side she is always there letting me know it's ok mumma I got you we can do this together. Daisy never used to play when she first came to me it was like she had never been allowed so through working with her and introducing different toys and senses now she zooooooms round the flat and loves a catnip filled friend lol. She is my side kick and my world and we do our disabilities together which makes us stronger and for me everyday I see her happy and content melts my heart because I remember what she was like when she first came! When daisy realised she had freedom here and had a voice lol she sure uses it and has me wrapped around her paws 🐾
I feel very honoured to be daisys hooman and I don't mind being called a crazy cat lady either because if that's what it looks like when i spoil my girl and tell the world how awesome and amazing she is then yes yes yes hats off that's me.
Love this photo?
Share it!