Votes are now closed. You can still discover Cat lovers' stories
Meet the finalists!
Take a look at the video entries from our UK finalists! Thank you to all the cat parents who got through to this stage and sent us their videos, our jury is now watching all of the submissions from across Europe and trying to pick a winner - it's going to be a very hard decision!
CAT PARENT FINALIST - Cat Alan
CAT PARENT FINALIST - Cat Ronnie
CAT PARENT FINALIST - Cat Hugh
CAT PROFESSIONAL FINALIST - Vet Nurse Maria
For FELIWAY 25th Anniversary, Let's celebrate together all cat lovers' stories.
FELIWAY 25 Award will reward the Happy Cat stories selected by cat lovers and a jury to win great prizes.
It's fast and easy to compete for the FELIWAY 25 Award!
What can you win?
Cat Parent Category:
The winner will receive a
year's supply of FELIWAY Optimum
A one-to-one Virtual Cat Behaviourist session
PLUS a £100 Pets at Home Voucher.
In addition, you will be eligible for the £2,000 international prize with winners from other countries.
Cat Professionals Category:
The winner of the Cat Professional category will win a year's supply of FELIWAY Optimum for either in-practice or personal at home use
PLUS a £200 voucher for a retailer of their choice.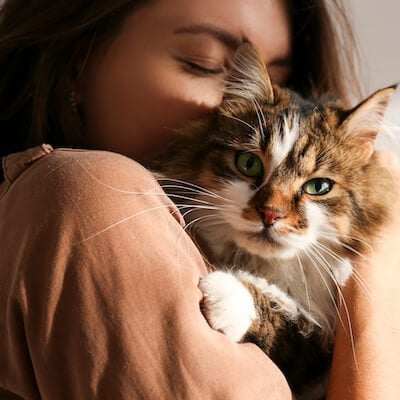 For cat parents
You and your cat…a loving and happy story. Tell us about your relationship. What have you done to improve your cat's life? Share what you do to live Happy Together.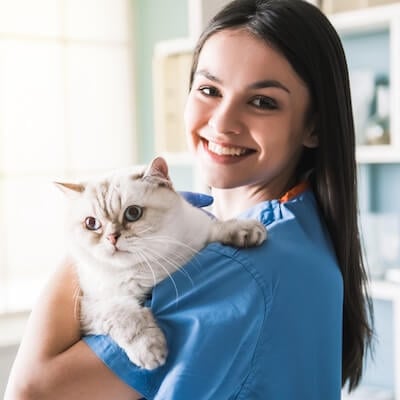 For cat professionals
Cats need caring Cat Professionals: veterinarians, clinic team members, cat carers in shelters. Tell us how you reduce feline stress in your clinic? Or about the cat that sticks in your mind that FELIWAY helped? Or the ways you improve the wellbeing of cats in your shelter?
Finally friends
I found Jack as a stray 3 years ago. He was near death. He had a collar on which he had managed to put his front leg through and he had a nasty infected, deep collar wound around his neck and under his leg, barely missing his tendon. He only weighed 2.2kgs and was estimated to be about 4 years old. After a year of conservative treatment at first and then three lots of surgery. He is finally better. It was an up hill struggle because he had to be kept calm and for 3 months was in a cage. The vet recommended that I use Feliway and because I have other cats I chose feliway friends plug in. I was sceptical at first but I persevered and the way that my cats behave with each other has definitely improved. One of my cats, Ollie who is about the same age was not happy about the new arrival. He was blocking Jack and chasing him. He still has his moments but mainly now they touch noses and go out together and come in together. Ollie started spraying the furniture at one point and I bought the feliway spray which stopped this behaviour within a few days. Jack with all he has endured now has sterile cystitis and the vet recommended feliway cystease, since using it,his bladder health has greatly improved. He comes to me to ask for it daily. He chews it up,wrapped in pill putty and surrounded by his cat treats. He's been hard work but I love him. I couldn't be without feliway. It has made such a difference to us.
Love this photo?
Share it!