Votes are now closed. You can still discover Cat lovers' stories
Meet the finalists!
Take a look at the video entries from our UK finalists! Thank you to all the cat parents who got through to this stage and sent us their videos, our jury is now watching all of the submissions from across Europe and trying to pick a winner - it's going to be a very hard decision!
CAT PARENT FINALIST - Cat Alan
CAT PARENT FINALIST - Cat Ronnie
CAT PARENT FINALIST - Cat Hugh
CAT PROFESSIONAL FINALIST - Vet Nurse Maria
For FELIWAY 25th Anniversary, Let's celebrate together all cat lovers' stories.
FELIWAY 25 Award will reward the Happy Cat stories selected by cat lovers and a jury to win great prizes.
It's fast and easy to compete for the FELIWAY 25 Award!
What can you win?
Cat Parent Category:
The winner will receive a
year's supply of FELIWAY Optimum
A one-to-one Virtual Cat Behaviourist session
PLUS a £100 Pets at Home Voucher.
In addition, you will be eligible for the £2,000 international prize with winners from other countries.
Cat Professionals Category:
The winner of the Cat Professional category will win a year's supply of FELIWAY Optimum for either in-practice or personal at home use
PLUS a £200 voucher for a retailer of their choice.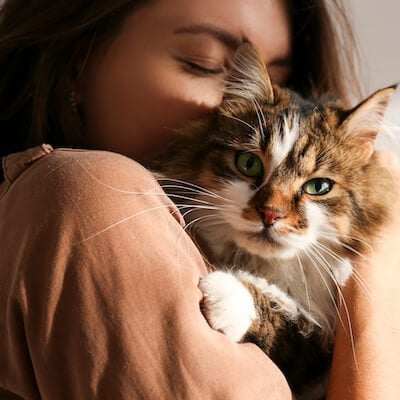 For cat parents
You and your cat…a loving and happy story. Tell us about your relationship. What have you done to improve your cat's life? Share what you do to live Happy Together.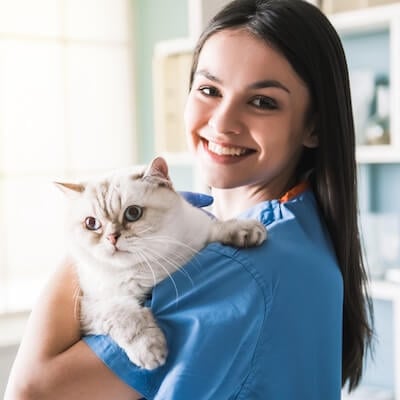 For cat professionals
Cats need caring Cat Professionals: veterinarians, clinic team members, cat carers in shelters. Tell us how you reduce feline stress in your clinic? Or about the cat that sticks in your mind that FELIWAY helped? Or the ways you improve the wellbeing of cats in your shelter?
We fell in love with you ❤
Dearest Chessy and Socks
Your Mummy was leaving to go and train to become a paramedic and couldn't take you with her because there was nowhere suitable for you. She didn't want to give you away because you were her fur babies and she would never see you again and you would have most likely been split up. Your nana Pam and hubby agreed to have you come stay with us. We didn't really know the first thing about cats but we wanted to give you a good home and your Mumma would still be able to visit you whenever possible. We know you were very scared on your way here because you held paws and didn't know where you were going. When you first got here you hid behind the washing machine because you didn't know where you were. But slowly you came round to us and you settled in to your new home. We have had you for almost two years now and we have both completely fallen in love with you. We may be guilty of spoiling you a bit with treats and toys and well, our home now looks like a cats home with a scratching post and water fountain on every corner! We wouldn't have it any other way, you are our sunshine, you have made our house a home. You never cease to make us laugh with your funny little personalities and crazy antics! And we are all so proud of your Mumma who has just fulfilled her dream of becoming a paramedic through a really tough two years of training through the pandemic. Life can be tricky but it's been a million times better for having you both.
Only love always
Nana Pam xxx
Love this photo?
Share it!