Votes are now closed. You can still discover Cat lovers' stories
Meet the finalists!
Take a look at the video entries from our UK finalists! Thank you to all the cat parents who got through to this stage and sent us their videos, our jury is now watching all of the submissions from across Europe and trying to pick a winner - it's going to be a very hard decision!
CAT PARENT FINALIST - Cat Alan
CAT PARENT FINALIST - Cat Ronnie
CAT PARENT FINALIST - Cat Hugh
CAT PROFESSIONAL FINALIST - Vet Nurse Maria
For FELIWAY 25th Anniversary, Let's celebrate together all cat lovers' stories.
FELIWAY 25 Award will reward the Happy Cat stories selected by cat lovers and a jury to win great prizes.
It's fast and easy to compete for the FELIWAY 25 Award!
What can you win?
Cat Parent Category:
The winner will receive a
year's supply of FELIWAY Optimum
A one-to-one Virtual Cat Behaviourist session
PLUS a £100 Pets at Home Voucher.
In addition, you will be eligible for the £2,000 international prize with winners from other countries.
Cat Professionals Category:
The winner of the Cat Professional category will win a year's supply of FELIWAY Optimum for either in-practice or personal at home use
PLUS a £200 voucher for a retailer of their choice.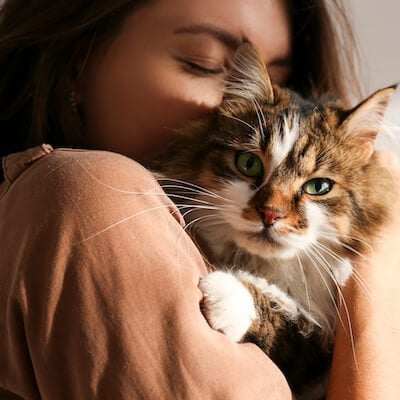 For cat parents
You and your cat…a loving and happy story. Tell us about your relationship. What have you done to improve your cat's life? Share what you do to live Happy Together.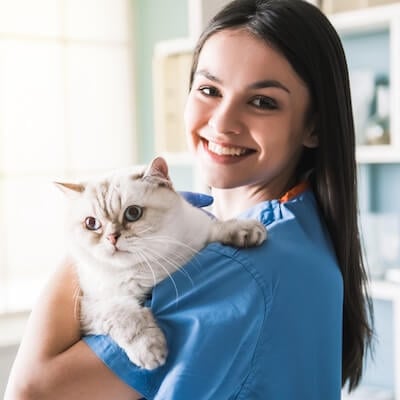 For cat professionals
Cats need caring Cat Professionals: veterinarians, clinic team members, cat carers in shelters. Tell us how you reduce feline stress in your clinic? Or about the cat that sticks in your mind that FELIWAY helped? Or the ways you improve the wellbeing of cats in your shelter?
Burger king kitten
We were driving away from B&Q past Burger King, both of which were located in a retail park surrounded my motorway in Warrington. Suddenly a little black and white thing shot past the car and into the bushes, I had to investigate. We parked in Burger King car park and I scoured the bushes, eventually seeing a little kitten, no more than 4 months old hiding in the bushes. I tried to entice him out, but he was so frightened. I could tell he wasn't feral as he was meowing at me and obviously wanted to come close. I tried many rescues, but none would come out. I went back twice a day for the next two days to check on the little thing and spent hours trying to catch him, but I couldn't get close enough. Eventually I managed to get some people from SAFE cats to come and set a trap and within an hour he was caught! We decided to adopt him, as he was still incredibly nervous and we felt we had the perfect home for him. He's still a very nervous boy around most people, but trusts us now and is loving life. Feliway was a staple for months after he first arrived, and we still use it now when he feels particularly nervous. We believe he was dumped in the bushes there after whoever had him failed to sell him at a local car boot sale nearby. How anyone can do this is beyond me. He's now safe and will be loved forever!
Love this photo?
Share it!