Votes are now closed. You can still discover Cat lovers' stories
Meet the finalists!
Take a look at the video entries from our UK finalists! Thank you to all the cat parents who got through to this stage and sent us their videos, our jury is now watching all of the submissions from across Europe and trying to pick a winner - it's going to be a very hard decision!
CAT PARENT FINALIST - Cat Alan
CAT PARENT FINALIST - Cat Ronnie
CAT PARENT FINALIST - Cat Hugh
CAT PROFESSIONAL FINALIST - Vet Nurse Maria
For FELIWAY 25th Anniversary, Let's celebrate together all cat lovers' stories.
FELIWAY 25 Award will reward the Happy Cat stories selected by cat lovers and a jury to win great prizes.
It's fast and easy to compete for the FELIWAY 25 Award!
What can you win?
Cat Parent Category:
The winner will receive a
year's supply of FELIWAY Optimum
A one-to-one Virtual Cat Behaviourist session
PLUS a £100 Pets at Home Voucher.
In addition, you will be eligible for the £2,000 international prize with winners from other countries.
Cat Professionals Category:
The winner of the Cat Professional category will win a year's supply of FELIWAY Optimum for either in-practice or personal at home use
PLUS a £200 voucher for a retailer of their choice.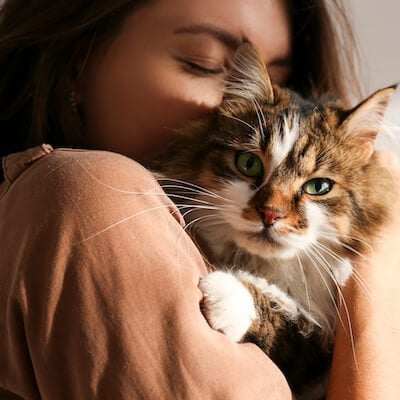 For cat parents
You and your cat…a loving and happy story. Tell us about your relationship. What have you done to improve your cat's life? Share what you do to live Happy Together.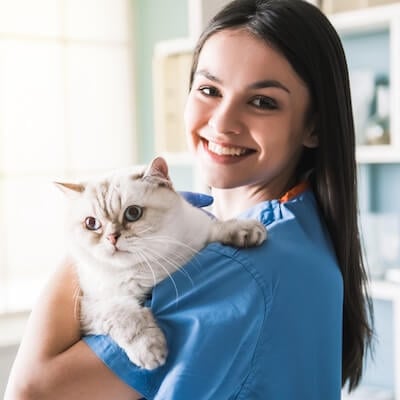 For cat professionals
Cats need caring Cat Professionals: veterinarians, clinic team members, cat carers in shelters. Tell us how you reduce feline stress in your clinic? Or about the cat that sticks in your mind that FELIWAY helped? Or the ways you improve the wellbeing of cats in your shelter?
Marmaduke Cat of the Week
Marmie (Marmaduke) now 11 yrs old was a barn cat and rescued by Cats Protection, Folkestone.
My Mum in law saw his photo, Cat of the Week in the local paper and decided she wanted him and she got him and had him about 5 years, and I was the one that had to take him to the vet and also give him his flea treatment and wormers, as Mum and Dad were in their 90's and not capable of doing it any more.
So when Marmie heard my car arrive he was out the cat flap and nowhere to be found. He hated me and was terrified of strangers.
When Dad passed away Mum went downhill with depression and wanted to die, and eventually went into hospital. I asked her if I took Marmie on and cared for him would she be happy to go into a nursing home. I don't think Mum was able to understand what I said, and she passed away in hospital.
Marmie was on his own for 3 weeks, with the family going in to feed him twice a day. I decided this was not acceptable and
I decided to take him home, once I managed to catch him with a neighbours' help.
He spent a week in my spare room as I had another rescue cat living here, Banjo, who was opposite in his character. Very chilled out and nothing seemed to faze him.
When they met for the first time without guards up there was no fighting, Banjo was lying almost supine on the floor, very relaxed but Marmie clearly was unhappy. He has bullied poor Banjo from the start and he never retaliated. He does now 4 years on.
Marmie was never good at travelling and always pooped in his carrier while I was driving him to the vet. It never occurred to me to try Feliway in his carrier before we left, nor leave the carrier out so he got used to it and didn't associate it with scary visits to the vet. I had used Feliway diffuser with one cat I fostered previously but it made no difference to her, maybe cos the door was left open and it didn't have the desired effect.
So after almost 4 years here poor Marmie developed Hyperthyroidism and I decided to let him have the Radio active Iodine treatment.
There's a 98% success rate.
I was dreading the journey and the journey there was awful, with Marmie passing liquid poos on the way and hyperventilating, drooling and he looked terrible. I was worried sick for him.
However, the treatment was carried out and he was in hospital for 10 days. He seemed to be happy in the unit with one other cat he was talking to while he was in there, and he busied himself arranging his pen how he wanted it, I was told, as I wasn't allowed to visit him. I thought that was adorable.
The day I arrived to collect him and a friend drove my car to allow me to be at ease with him. I was so happy to get him back home. Banjo wasn't so happy though, he loved it as the only cat here again.
Marmie came into the car in his carrier quite relaxed and did one "normal poo" on the way back. I cleared up and he settled down for the rest of the journey and he was happy enough. I've never seen him so relaxed while being in my car. No drooling or hyperventilating and no keep getting up turning round and agitated. Peace at last!
They told me at the hospital they had used Feliway before he left. So I bought some travel Feliway spray and have used it each time he has to travel in the car, which is only once since his treatment to check it had worked by blood test. It had worked I'm delighted to say.
So my one negative experience had put me off using it for years, but now I will always use it for him when he has to travel.
And by the way, Marmie is to me now is a very loving cat and loves me fussing and grooming him. He is interested in strangers at the door, allows them to fuss him and has no scaredy cat features
Love this photo?
Share it!