Votes are now closed. You can still discover Cat lovers' stories
Meet the finalists!
Take a look at the video entries from our UK finalists! Thank you to all the cat parents who got through to this stage and sent us their videos, our jury is now watching all of the submissions from across Europe and trying to pick a winner - it's going to be a very hard decision!
CAT PARENT FINALIST - Cat Alan
CAT PARENT FINALIST - Cat Ronnie
CAT PARENT FINALIST - Cat Hugh
CAT PROFESSIONAL FINALIST - Vet Nurse Maria
For FELIWAY 25th Anniversary, Let's celebrate together all cat lovers' stories.
FELIWAY 25 Award will reward the Happy Cat stories selected by cat lovers and a jury to win great prizes.
It's fast and easy to compete for the FELIWAY 25 Award!
What can you win?
Cat Parent Category:
The winner will receive a
year's supply of FELIWAY Optimum
A one-to-one Virtual Cat Behaviourist session
PLUS a £100 Pets at Home Voucher.
In addition, you will be eligible for the £2,000 international prize with winners from other countries.
Cat Professionals Category:
The winner of the Cat Professional category will win a year's supply of FELIWAY Optimum for either in-practice or personal at home use
PLUS a £200 voucher for a retailer of their choice.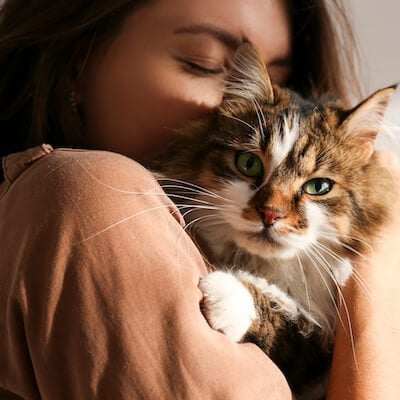 For cat parents
You and your cat…a loving and happy story. Tell us about your relationship. What have you done to improve your cat's life? Share what you do to live Happy Together.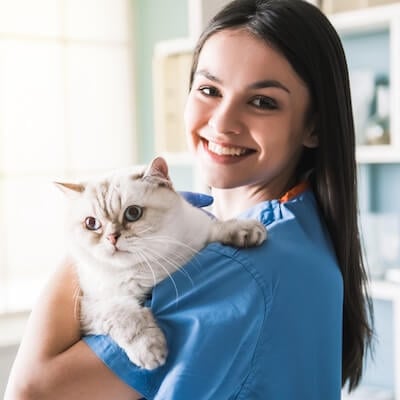 For cat professionals
Cats need caring Cat Professionals: veterinarians, clinic team members, cat carers in shelters. Tell us how you reduce feline stress in your clinic? Or about the cat that sticks in your mind that FELIWAY helped? Or the ways you improve the wellbeing of cats in your shelter?
How I became gizmo mum
I was a foster mum working to help the RSPCA, I would foster cats that had come into their care get them sorted in a home environment and rebuild their confidence in people then hopefully find them a new adoptive home. After doing this with 5 other cats, along came gizmo, he was injured and needed some tlc but the minute I met him I fell in love with him. I had only lost my cat 5 months previously so wasn't looking for a new cat myself but this boy just changed all that, once his wounds had healed I put him up for foster as thought that was best for him but he had other ideas and became very attached to me, as did I to him.
So big decision was made to give up fostering and keep this awesome boy, one of the best decisions I could make! yes he is an accident waiting to happen and he keeps me on my toes but having this boy in my life is also rewarding the love and affection he shows despite his past is incredible, yes he gets into scraps and gets cuts but even the vet he goes too says he is an awesome cat so keeping him was the right thing to do. I helped 5 cats find homes but my greatest success was finding my new pet.
Love this photo?
Share it!