Votes are now closed. You can still discover Cat lovers' stories
Meet the finalists!
Take a look at the video entries from our UK finalists! Thank you to all the cat parents who got through to this stage and sent us their videos, our jury is now watching all of the submissions from across Europe and trying to pick a winner - it's going to be a very hard decision!
CAT PARENT FINALIST - Cat Alan
CAT PARENT FINALIST - Cat Ronnie
CAT PARENT FINALIST - Cat Hugh
CAT PROFESSIONAL FINALIST - Vet Nurse Maria
For FELIWAY 25th Anniversary, Let's celebrate together all cat lovers' stories.
FELIWAY 25 Award will reward the Happy Cat stories selected by cat lovers and a jury to win great prizes.
It's fast and easy to compete for the FELIWAY 25 Award!
What can you win?
Cat Parent Category:
The winner will receive a
year's supply of FELIWAY Optimum
A one-to-one Virtual Cat Behaviourist session
PLUS a £100 Pets at Home Voucher.
In addition, you will be eligible for the £2,000 international prize with winners from other countries.
Cat Professionals Category:
The winner of the Cat Professional category will win a year's supply of FELIWAY Optimum for either in-practice or personal at home use
PLUS a £200 voucher for a retailer of their choice.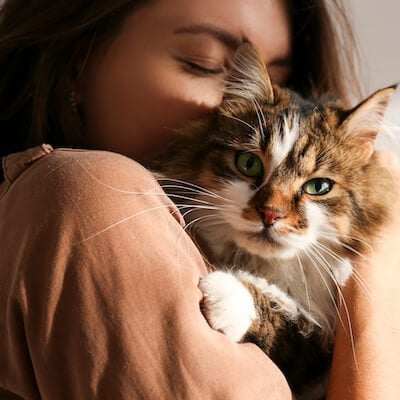 For cat parents
You and your cat…a loving and happy story. Tell us about your relationship. What have you done to improve your cat's life? Share what you do to live Happy Together.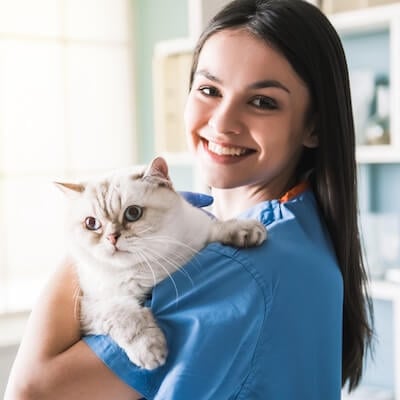 For cat professionals
Cats need caring Cat Professionals: veterinarians, clinic team members, cat carers in shelters. Tell us how you reduce feline stress in your clinic? Or about the cat that sticks in your mind that FELIWAY helped? Or the ways you improve the wellbeing of cats in your shelter?
Adopt a Senior
After moving into our first home, we knew that we wanted to adopt a cat, especially one that was in it's senior years. We expressed an interest in Chloe and we were contacted in less than 24 hours, as sadly seniors are often overlooked. Chloe was 12.5 and needed a prescription diet due to frequent vomiting. Chloe was living with a dog that she didn't like and therefore spent most of her time alone upstairs or outside. We were told that she liked some fuss but wasn't a lap cat. She didn't really like to play and didn't really climb.
How very wrong they were..... Chloe is an affectionate cat, who loves a tummy rub, sitting next to us on the sofa and playing catch with her ball. She's trying to climb a 20ft tree next to our house but due to her weak back legs she can only get 0.5 metre off the floor. She wakes us up with a little chirp in the morning because she's so happy to see us.

Within 3 months, it felt like she'd always been here and her vomiting is no more. We love her dearly.
Love this photo?
Share it!