Votes are now closed. You can still discover Cat lovers' stories
Meet the finalists!
Take a look at the video entries from our UK finalists! Thank you to all the cat parents who got through to this stage and sent us their videos, our jury is now watching all of the submissions from across Europe and trying to pick a winner - it's going to be a very hard decision!
CAT PARENT FINALIST - Cat Alan
CAT PARENT FINALIST - Cat Ronnie
CAT PARENT FINALIST - Cat Hugh
CAT PROFESSIONAL FINALIST - Vet Nurse Maria
For FELIWAY 25th Anniversary, Let's celebrate together all cat lovers' stories.
FELIWAY 25 Award will reward the Happy Cat stories selected by cat lovers and a jury to win great prizes.
It's fast and easy to compete for the FELIWAY 25 Award!
What can you win?
Cat Parent Category:
The winner will receive a
year's supply of FELIWAY Optimum
A one-to-one Virtual Cat Behaviourist session
PLUS a £100 Pets at Home Voucher.
In addition, you will be eligible for the £2,000 international prize with winners from other countries.
Cat Professionals Category:
The winner of the Cat Professional category will win a year's supply of FELIWAY Optimum for either in-practice or personal at home use
PLUS a £200 voucher for a retailer of their choice.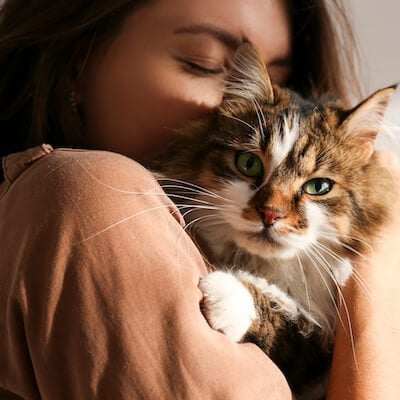 For cat parents
You and your cat…a loving and happy story. Tell us about your relationship. What have you done to improve your cat's life? Share what you do to live Happy Together.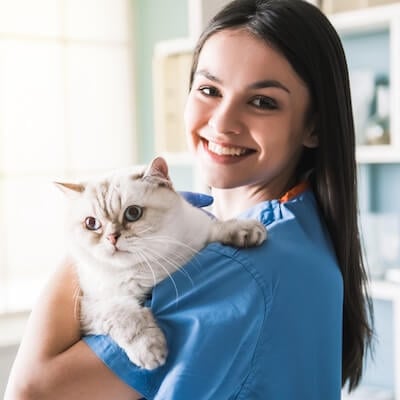 For cat professionals
Cats need caring Cat Professionals: veterinarians, clinic team members, cat carers in shelters. Tell us how you reduce feline stress in your clinic? Or about the cat that sticks in your mind that FELIWAY helped? Or the ways you improve the wellbeing of cats in your shelter?
Second chances...
After my cat Hector died we were devastated but really wanted to give another cat the same chance that Hector had. You see Hector was a rescue cat which we had got following a raid on a drug dealers flat, he was messy and very smelly but you could see he was a cat with a lot of personality. Eventually with a lot of care and love Hector turned from a frightened young cat into a magnificent companion albeit with a few quirks such as carrying around his favourite toy a rope whilst yodelling. Anyway following his death and when the time was right we decided to help another cat, that was when I saw a photo of Nahla. She looked so scared that I instantly knew that we had to help her and I said to my husband that she was the one. Nahla (not her original name) had been owned by a lady but when her son and girlfriend moved in with two dogs she became traumatised and the decision was made to rehome her. I think the trauma she suffered was worse than we were initially told as she would wee on our bed or the settee if she felt she wasn't getting enough attention and she spend a lot of time just hiding under the bed. A couple of years on Nahla is a happy cat, much more confident and just a bit sassy, she loves to follow her Humans around and behaves a little like a dog but as she's a Ragdoll that's quite normal for her. She still has a few residual issues- we still have to watch out for weeing on the bed but have a special waterproof blanket just in case however she seems to love her life and is super friendly to every guest that comes to our door. She is also rather beautiful and receives many admiring glances from passers by when they see her in the window. I'm so glad we've been able to share our lives with two incredible animals who just deserved a second chance.
Love this photo?
Share it!