Votes are now closed. You can still discover Cat lovers' stories
Meet the finalists!
Take a look at the video entries from our UK finalists! Thank you to all the cat parents who got through to this stage and sent us their videos, our jury is now watching all of the submissions from across Europe and trying to pick a winner - it's going to be a very hard decision!
CAT PARENT FINALIST - Cat Alan
CAT PARENT FINALIST - Cat Ronnie
CAT PARENT FINALIST - Cat Hugh
CAT PROFESSIONAL FINALIST - Vet Nurse Maria
For FELIWAY 25th Anniversary, Let's celebrate together all cat lovers' stories.
FELIWAY 25 Award will reward the Happy Cat stories selected by cat lovers and a jury to win great prizes.
It's fast and easy to compete for the FELIWAY 25 Award!
What can you win?
Cat Parent Category:
The winner will receive a
year's supply of FELIWAY Optimum
A one-to-one Virtual Cat Behaviourist session
PLUS a £100 Pets at Home Voucher.
In addition, you will be eligible for the £2,000 international prize with winners from other countries.
Cat Professionals Category:
The winner of the Cat Professional category will win a year's supply of FELIWAY Optimum for either in-practice or personal at home use
PLUS a £200 voucher for a retailer of their choice.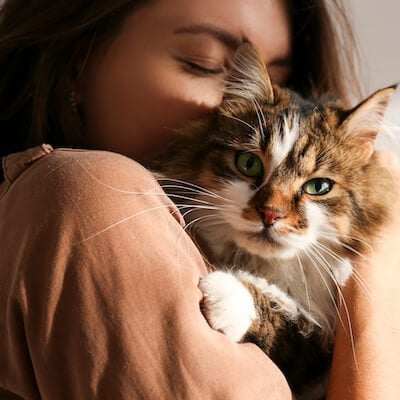 For cat parents
You and your cat…a loving and happy story. Tell us about your relationship. What have you done to improve your cat's life? Share what you do to live Happy Together.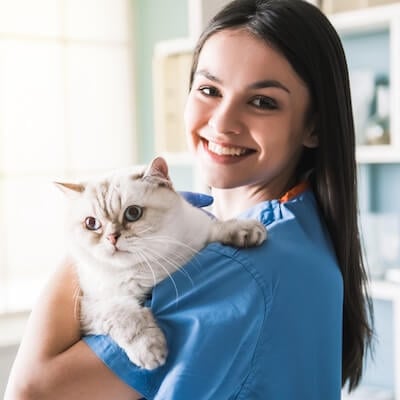 For cat professionals
Cats need caring Cat Professionals: veterinarians, clinic team members, cat carers in shelters. Tell us how you reduce feline stress in your clinic? Or about the cat that sticks in your mind that FELIWAY helped? Or the ways you improve the wellbeing of cats in your shelter?
Lost & Found
Michael is a pedigree Orange Persian. He was 2 yrs old when he was mistaken at a distance for a fox as his bushy tail vanished under an oil tank in a field. It was a cold November day when finally Michael was captured by concerned workmates.
Michael was close to his last days when he arrived at the vet that day, thin, cold, tired and wet, his matted fur was shaved off, he was treated for mites and given medical attention for a few issues living wild had caused. No-one knew why he was all alone, he's no hunter. His chip details garnered no response to phone calls or letter, so he was welcomed into our home after he'd been neutered. Mike was timid at first, VERY shy of children & he'd hide away for any reason.
But over the months Michael began to show his gorgeous character & personality. He loves routine, has the run of the house and the garden, and never even tries to leave his new forever home.
Three years on and Mikes transformation is complete, he's a crucial part of the family and the most loving little man!
I taught him to use a scratch post & he never damages any furniture! He's overcome his fear of children and chooses my lap to settle on and groom every evening.
Sadly he cannot have been groomed as a kitten as he still cannot abide grooming so we have to choose our moments and bribe him with Licky Licks!
I don't know if Michael's original family miss him, but our home would be empty without him and his pitter pattering feet on the wooden floors.
Love this photo?
Share it!